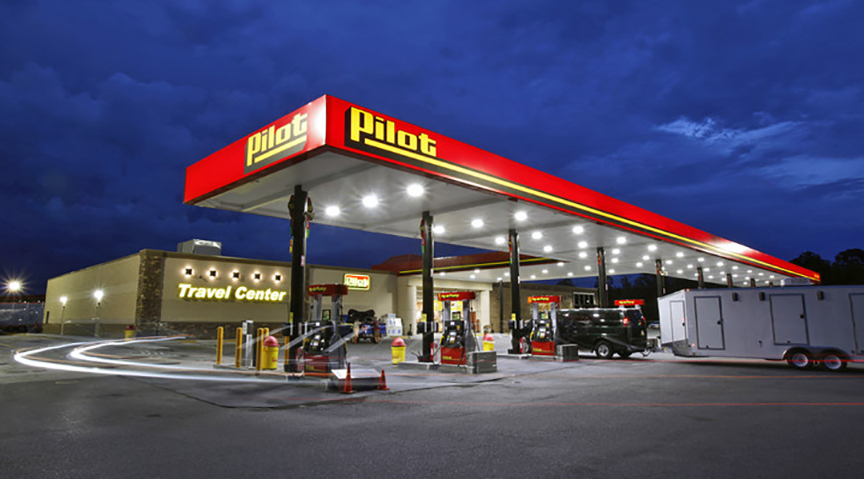 Anyone who has ever traveled with children, let alone driven long stretches with little ones, knows that a family road trip is just about the least relaxing thing a parent can do.
Cue the "Are we there yet???" memes.
It's true that plopping children into the backseat and driving for hours on a lonely highway is not the first thing that comes to mind when considering a relaxing family getaway.
Sometimes, however, it can't be avoided. If families want to visit some of the more stunning sights and national parks in this country, it often comes at the price of a long car ride.
According to an IPSOS research study, while more than 66 percent of Americans are planning a summer road trip—with a significant number of those families traveling over the Fourth of July weekend—a majority (57 percent) of parents believe it will be stressful.
As one of the largest operators of roadside travel centers in North America, Pilot Flying J commissioned a survey of 1,000 parents who are planning a family road trip and have children under the age of 18.
The study found that there are some key stressors for families on the road: Finding fresh food and access to clean restrooms were some of the top concerns for parents while "Where to stop" is one of the top reasons families argue on a road trip.
Millennial parents are the most concerned about finding rest stops, truck stops, gas stations and restaurants that offer suitable food options.
Sixty-five percent said food options stressed them out the most.
Fifty-one percent of Gen-X parents said that food was of great concern as did 42 percent of boomer parents.
Travel centers that invest in serving fresh food could reap significant rewards.
The survey found that 88 percent of parents (nine out of 10) said that they would be more likely to stop at these locations. READ MORE: 8 Rules for an Epic Road Trip
Almost all parents said that clean bathrooms were an important part of their decision when deciding where to stop, and 74 percent seek out a particular brand of travel center because of its reputation for clean bathrooms.
Knowing that 85 percent of parents say that they would be surprised to find a stop that has both fresh food options and clean bathrooms, Pilot Flying J has embarked on creating a solution for families.
"Listening to our guests, and understanding their needs is a priority for us at Pilot Flying J," said Whitney Haslam Johnson, chief experience officer for Pilot Flying J. "If we can provide what families want to take some of the stress away, then hopefully it makes their experience with us enjoyable.
As a mom of three boys myself, I understand how important that can be."
New and renewed amenities are part of Pilot Flying J's ongoing efforts to enhance its network of travel centers.
Recently, the company invested $100 million into renovations, upgrading travel centers with eco-friendly hand dryers, Italian tile accents, family changing tables and more.
They've also improved lighting and added the PJ Fresh Marketplace, a fast-casual dining experience that provides guests with high-quality, on-the-go food options that include salads and fruit bowls.
Pilot Flying J has also partnered with celebrity chef Tim Love who is working on creating more fresh and unique menu items.
READ MORE: Expert Advice for Traveling With Children 
JaniWrap Out of Order Urinal Covers. 
Keeping Restrooms Beautiful.
We ensure your restrooms appearance is not compromised when a urinal or toilet needs to be removed from service.