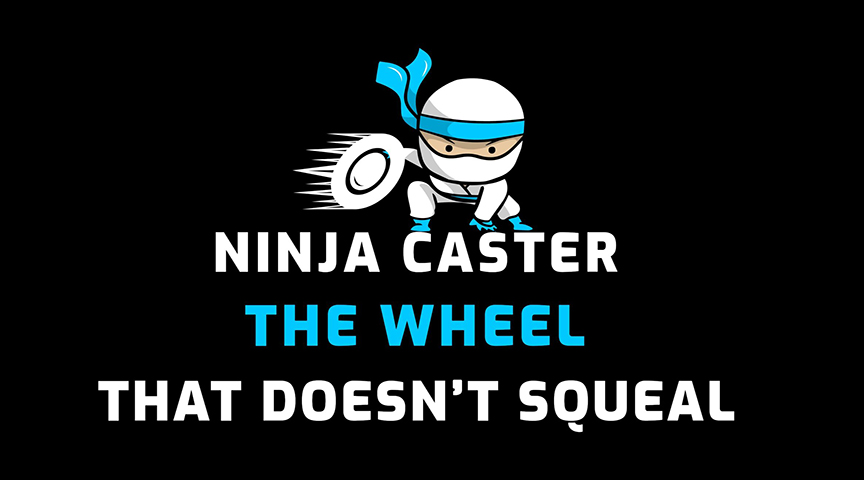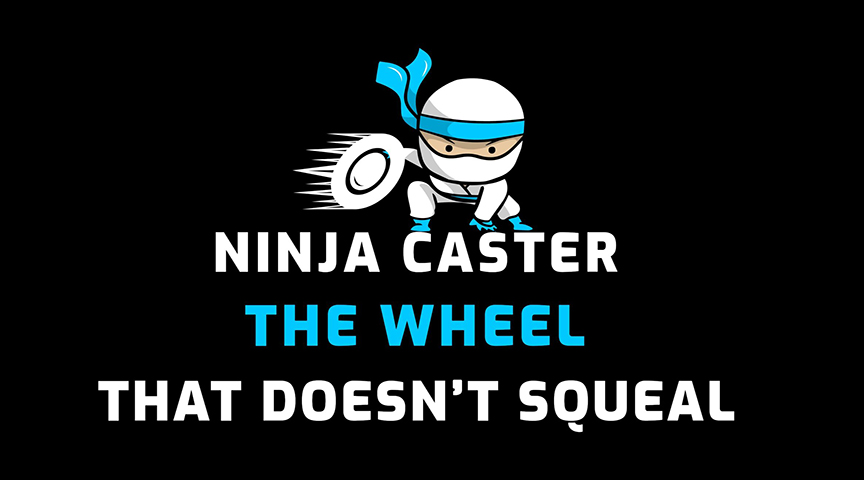 Loud Trash Can Dolly Wheels No More 
I know we have all been there.
We are at a tranquil location, concentrating on getting work done, reading important information or in a very important meeting.
Along comes a custodian or a janitor with one of those trash can dollies. It destroys all peace and quiet that you needed for what you were working on, concentrating on or in deep conversations we are having with coworkers or prospective clients.
Library's, hospitals, office complexes (especially at night), museums, art-galleries and any place that is in a public location that needs a quiet environment will benefit from Quiet Casters.
Merriam-Webster says Quiet means: Free from disturbing noise or uproar.
Breaking the silence when a trash can dolly goes by can be far more than annoying.
It can disrupt a train of thought, make us agitated, angry, restless, and unsettled.
The clackity clack of the loud wheels going by can be very disruptive to everyone.
Even in a noisy environment, the trash can dolly wheels stand out.
There is an easy solution to fix this noisy problem that everyone concerned will thank you for.
Replace the wheels on the trash can dolly with Quiet Casters – they are easy to change and are very reasonably priced.
JaniWrap Quiet Casters – the No Squeal Wheels – are sold in sets of five, perfect for one trash can dolly.
Quiet Casters are maintenance-free casters made of glass-filled nylon which gives extra durability and strength to the caster. 
Next Generation Quiet Casters are resistant to most chemicals.
Precision bearings are insert-molded into the sealed raceway, providing a worry-free, smooth, and quiet operation. 
Wheels include full-thread guards to reduce debris entanglement. 
No more dirt and hair in the wheels.
Recessed axles are covered with plastic caps.
We also call these wheels Ninja Casters: "The wheel that does not squeal".
We have two short videos for you to watch about Quiet Casters and No Sequel Wheels.
1.) The first is the sound difference between the noisy, vibrating wheels that comes with the traditional trash can dollies and our Quiet Casters – the No Squeal Wheels.
Quiet Casters VS Traditional Wheels
A short video that will show you the difference in sound between traditional wheels and Quiet Casters.
2.) The second is how to replace the wheels quickly and efficiently.
How to Install Quiet Casters
A short video on how simple it is to replace the wheels and install Quiet Casters.
Your custodian or janitor will thank you along with the many people that have had to endure the loud noise of the trash dollies in your location.
Make it quiet – e

veryone will thank you!
Loud Trash Can Dolly Wheels No More
---
JaniWrap is committed to making public washroom presentable even when there is an issue with one of the urinals or toilets. Just because one of these units go down does not mean the whole facility needs to look shabby or bad. Our temporary covers bring the whole facility back to "looking good" until the needed repairs can be accomplished.
We have written a number of articles on how to keep making public washroom presentable here at JaniWrap Blog