JaniWrap Covers
Q. How many JaniWraps in a kit?  
A. There are 32 out-of-order fixture applications per kit.   A huge value and less than the cost of traditional bag covers.  Each kit is shipped in a heavy-duty 3″ x 24″ tube that is used to store JaniWrap and materials when not in use.  It conveniently fits on custodial and maintenance carts and keeps everything in one place ready for quick access. 
Q. Does JaniWrap come in colors besides white? 
A. White is by far the most common fixture color, and until we receive enough requests for other colors we will continue to offer JaniWrap in white only.
Q. Do JaniWrap Not-In-Service labels come in different colors? 
A. Yes, currently the colors are green with white lettering and medium gray with light gray letters.  Other colors (and combinations) are available upon request at an additional charge.  Private labeling is also available.
Q. Do JaniWrap labels come in other languages? 
A. Yes, but at a nominal cost.
Q. Is JaniWrap guaranteed?  
A. 100% customer satisfaction is our mission–and we want you to have a great online shopping experience.  We are so confident that JaniWrap will meet your needs that if you are not completely satisfied, just return the unused portion and we will promptly issue a 100% refund within 10 days of purchase.  Please contact customerservice@janiwrap.com for return shipping procedure.
Q. How do I store JaniWrap? 
A. We recommend JaniWrap be stored in its original container and kept in a cool dry environment.   Direct sun, high temperatures, and freezing must be avoided.
Q. What are the biggest benefits of using a JaniWrap Out of Order Cover? 
A. JaniWrap covers are the best in class because they maintain the aesthetic appearance of restroom facilities and they are easy to apply, long-lasting, and sanitary.  They are value-driven and are a cost-effective solution.
 JaniWrap Cover Uses
Q. Can I use JaniWrap on stainless steel fixtures? 
A. JaniWrap disposable out-of-order fixture covers are primarily developed for porcelain fixtures.  We don't recommend the use of JaniWrap on other materials, as tack retention and longevity may be compromised.  However, clients report that JaniWrap works well on many solid surface counter-tops though we can't guarantee performance as we do for porcelain surfaces. 
Q. Does JaniWrap stay in place very long? 
A. Yes, JaniWrap disposable out of order urinal covers stay taut and secure almost indefinitely when properly applied and release easily and cleanly when the need to be removed (no adhesive residue).
Q. Is JaniWrap okay for residential use? 
A. Sure, but JaniWrap is primarily a commercial product though it works on porcelain fixtures whether at home or business.  We don't recommend JaniWrap for personal home use although it is very practical to use in vacant for-sale properties, new or tenant improvement construction projects where fixtures should not be used.
Q. Is JaniWrap the best option for all business types and environments?  
A. No, JaniWrap is especially suited for higher-end commercial uses.  Therefore, there are environments where it's not required to maintain a high aesthetic appearance and where other conventional out-of-order options may be more desirable and/or practical.
Q. Can I reuse a JaniWrap sheet?  
A. No, JaniWrap sheets are a single-use product and are custom applied for each application and, of course, single applications are the most hygienic.
Q. Does JaniWrap fit all urinals? 
A. JaniWrap fits most urinals including water-less urinals.  We've purposely made the dimensions of JaniWrap to exceed the sizes of most all urinals in order to have a one size fits all product.  Please keep in mind that many modern urinals do not have spuds on top of the urinals which make them perfect for JaniWrap which do not need to be tied or cinched to anything like conventional bag covers.  JaniWrap disposable out of order urinal covers apply directly to the porcelain fixture without the need for strings, tape, or cinching of any kind.
Shoot us an email… 
we'll respond promptly.

JaniWrap is always available and eager to assist with any questions you may have.
Explore our site and learn more about how JaniWrap can help you transform your facility and keep tenants and visitors happy.
We look forward to hearing from you!
-We hate spam too and we respect your right to privacy as much as we do our own.We have a strict anti-spam policy that prohibits selling, sharing, or otherwise abusing your email address.
100% Privacy. No Spam. That's a Promise.
FAQ's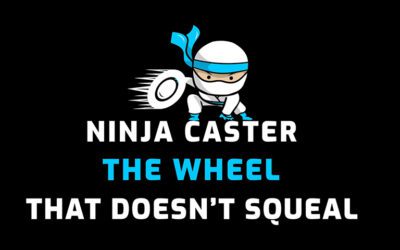 Replace trash can dolly wheels with quiet, maintenance-free JaniWrap Quiet Casters – the No Squeal Wheels.
Today the celebration of each sale is still ongoing as we strive to make restrooms aesthetically pleasing, not just in North America but worldwide.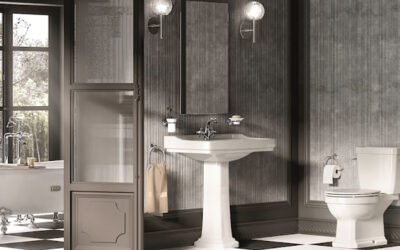 "Why are Toilets, Sinks and Urinals Made of Porcelain?" Guest blog by John Tarr. Bathroom fixtures need to be sturdy, waterproof, and in the case of a toilet and urinal, designed to be a flushing engine.
Summary
Service Type
Temporary Out of Order Urinal, Toilet and Sink Covers for Public Washrooms.
Provider Name
JaniWrap Products
,
Phoenix
,
Phoenix
,
Arizona
-
85019
,
Telephone No.eMail--- customerservice@janiwrap.com
Area
Description
We supply professional, temporary, Out of Order covers for Urinals, Toilets and Sinks in Public Washrooms. We do rush orders anywhere in the USA and Canada.