Distinctive Simplicity
Practical Solutions For Demanding Environments
JaniWrap is pleased to introduce a new standard in restroom signage.  These lustrous aluminum Not In Service and Out Of Order signs hang from restroom partition doors warning users that the stall is closed.
Built to Last
Durable
Beautiful
These signs are the greatest!  They're incredibly handy when kept close by in the nearest janitor closest and they always look good when kept safely in their storage boxes until needed. 
No more paper and tape.  No more ugly. 
Love, love, love these signs!
For complete care don't forget JaniWrap Covers!
Make the world a better place with JaniWrap Signage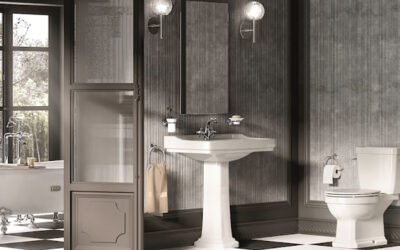 "Why are Toilets, Sinks and Urinals Made of Porcelain?" Guest blog by John Tarr. Bathroom fixtures need to be sturdy, waterproof, and in the case of a toilet and urinal, designed to be a flushing engine.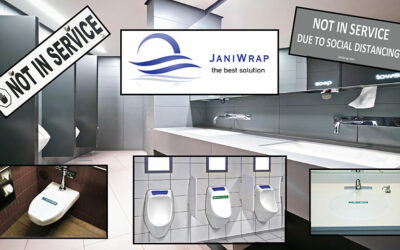 "Public Restrooms Virus Free" How to protect public bathrooms against viruses with paint and spray. Temporary covers for broken Toilet, Urinal and Sink covers is JaniWrap.
"COVID-19 and Public Restrooms" Social distancing affects everyone in most buildings and locations including the public restroom.
Summary
Author Rating
Brand Name
Product Name
Price
Product Availability