Not in service sign.
Practical solutions for demanding environments.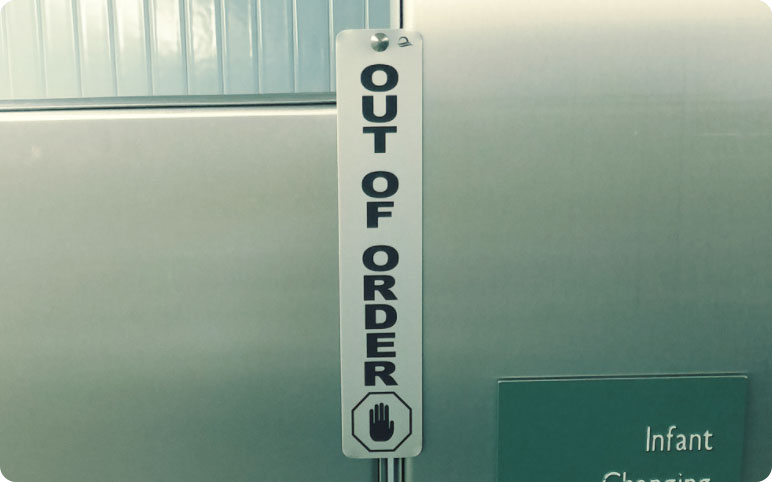 JaniWrap is pleased to introduce a new standard in restroom signage. These lustrous aluminum Not In Service and Out Of Order signs hang from restroom partition doors warning users that the stall is closed.
Built to last, durable, beautiful.
These signs are the greatest! They're incredibly handy when kept close by in the nearest janitor closest and they always look good when kept safely in their storage boxes until needed.